 Chloe's Bio
Chloe brings a range of communication experience to the Inside Education team ranging from non-profit, corporate, and government. She has provided leadership, great ideas, and new direction to the team! When Chloe isn't surfing the interwebs, you can find her hanging with her husband, Dan, 3-year-old son, Jack, and pup, Walter.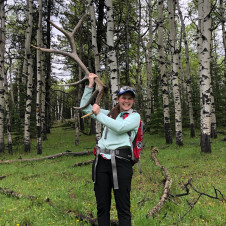 Kat
Hill
Education Program Coordinator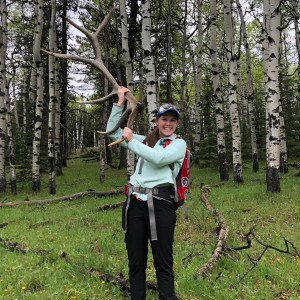 Kat
Hill
Education Program Coordinator
Kat's Bio
Kat (she/her) hails from Calgary and spends most weekends hiking, camping, riding horses, or cross country skiing! Inspired by the enjoyment of the outdoors and her passion for the environment, she attended Lakehead University and received an Honours Bachelor of Outdoor Recreation where she studied accessible recreation, expedition management, and rural tourism. Kat loves teaching about wetlands and watersheds especially so be ready to nerd out about aquatic invertebrates if you give her the chance.
Member of the Youth and Young Professionals Committee - Bow River Basin Council Dan
Ball
Communications Coordinator Dan
Ball
Communications Coordinator
Dan's Bio
Dan (he/him) is a born-and-raised Calgarian who has spent the majority of his professional career eating his way through the Canadian food and beverage scene. Although he was initially in search of great-tasting food, what he found instead was a passion for both the environment and his local community. When Dan isn't working, you can likely find him shooting hoops on a neighbourhood basketball court, riding his bike through Calgary's vast pathway network, or exploring the wonder of the Canadian Rockies.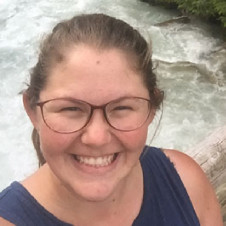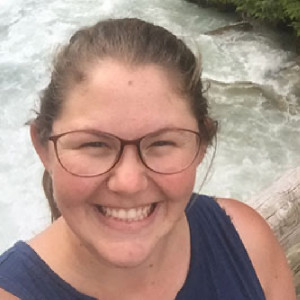 Natalie's Bio
Natalie is an educator out of the Edmonton office and her professional passion is sharing her excitement about nature with students! She has a background in Conservation Biology and Secondary Education and has found her dream job in a place where she can be the fun class guest and teach the topics she loves the most. Born and raised in Alberta, Natalie loves the summer in Edmonton, cats, camping, and knitting, and her favourite field trip activity is pond dipping! Ilana
Music
EDUCATION PROGRAM COORDINATOR Ilana
Music
EDUCATION PROGRAM COORDINATOR
Ilana's Bio
Armed with a degree in Environmental and Conservation Sciences from the University of Alberta, Ilana (she/her) is passionate about all things nature and sustainability. From the vast grasslands, to the mucky bogs, Ilana has navigated all of Alberta's ecosystems. She loves talking energy, and is eager to share her knowledge and experience in the fields of Land Reclamation and Oil and Gas with students and teachers. In her free time, Ilana can be found reading, hiking, or practicing her photography skills.