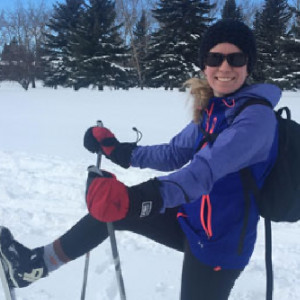 Jill
Swingler
Director of Business and Operations
Jill's Bio
Jill has been with Inside Education since 2008. In those days you could find her leading students through Alberta's forests, co-chairing youth summits, and learning alongside amazing teachers.
After a brief hiatus, Jill hung up her hiking boots and began working behind the scenes as our Operations Manager.
Acadia School Parent Advisory Society
Director on the Acadia Community Garden and Art Society Adean
Alessandrini
Education Program Coordinator Adean
Alessandrini
Education Program Coordinator
Adean's Bio
Adean comes from Edmonton and spent her childhood exploring the great outdoors that Alberta has to offer. Adean took her love of nature and applied it to her studies. She received her Bachelor of Science in Biology from the University of Alberta, and then moved abroad to study for her Master of Science in Forest and Nature Conservation from Wageningen University. Adean is super excited to use her passion and knowledge of the environment to inspire the next generation. Her hobbies include hiking, camping, skiing, or nerding out about Star Wars.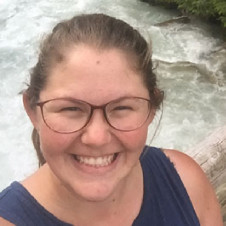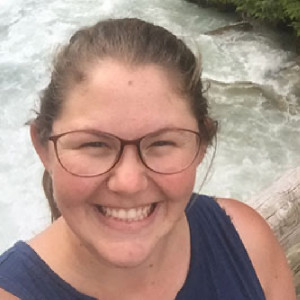 Natalie's Bio
Natalie is an educator out of the Edmonton office and her professional passion is sharing her excitement about nature with students! She has a background in Conservation Biology and Secondary Education and has found her dream job in a place where she can be the fun class guest and teach the topics she loves the most. Born and raised in Alberta, Natalie loves the summer in Edmonton, cats, camping, and knitting, and her favourite field trip activity is pond dipping!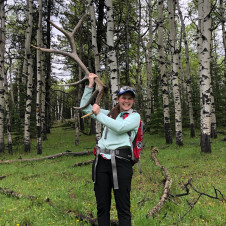 Kat
Hill
Education Program Coordinator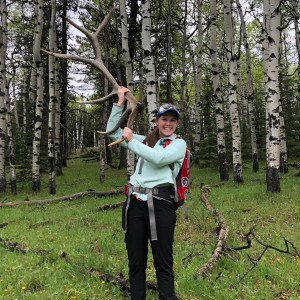 Kat
Hill
Education Program Coordinator
Kat's Bio
Kat hails from Calgary and spends most weekends hiking, camping, riding horses, or cross country skiing! Inspired by the enjoyment of the outdoors and her passion for the environment, she attended Lakehead University and received an Honours Bachelor of Outdoor Recreation where she studied accessible recreation, expedition management, and rural tourism. Kat loves teaching about wetlands and watersheds especially so be ready to nerd out about aquatic invertebrates if you give her the chance. Steve's Bio
Steve has worked for Inside Education for most of his professional life, after spending his earlier years as a classroom teacher. Steve's career has seen lots of 'firsts' - first Inside Education Educator hired, opened our first Calgary office in 1997, and Steve led our first student outdoor education field trip. He was appointed Executive Director in 2006, the first ED after our Founder, Jim Martin. Steve's other full-time job is looking after two giant dogs and running them through the mountains of the East Kootenays in BC.
2022 Lifetime Achievement Award - Alberta Emerald Foundation
Director - Alberta Capital Airshed