May 10, 2023
St. Mary School students making an impact for the environment
Students and staff from St. Mary School participated in a session with education program coordinator of Inside Education, Braeden Elenko (standing) during a three-day Youth Leadership Summit on the environment, March 16-19 in Canmore. May 10, 2023
Medicine Hat High Earth Club showcases work
Medicine Hat High Earth Club members at Medicine Hat High School with their newly built and planted garden boxes in the courtyard of the school.
May 4, 2023
SACHS runs air quality experiment
SACHS biology teacher Neil Korotash said he got the idea for this experiment from a seminar run by Inside Education, who also loaned him the Temboo device. The seminar encouraged teachers to think up air quality experiments they could run with their students. March 29, 2023
Beaverlodge students, teachers participate in three day water, energy and climate summit
Students and teachers from Beaverlodge Regional High School took part in a youth leadership summit earlier this month focused on aspects related to the climate, water, and energy.
February 21, 2023
Earth Club members at Medicine Hat High School to attend conference next month
Next month six members from the Earth Club at Medicine Hat High School, along with two teachers, will be attending a Youth Water, Energy and Climate summit, or Generate/Navigate conference, in Canmore. North Peace Secondary students attending Alberta summit
A few lucky local students and two teachers will have the opportunity to attend a youth water, energy and climate summit in Alberta next month.
January 6, 2023
Two local schools to participate in provincial environmental leadership summit
Lethbridge Collegiate Institute is one of two local schools set to participate in the Inside Education's Generate and Navigate Youth Environmental Leadership Summit in March, 2023.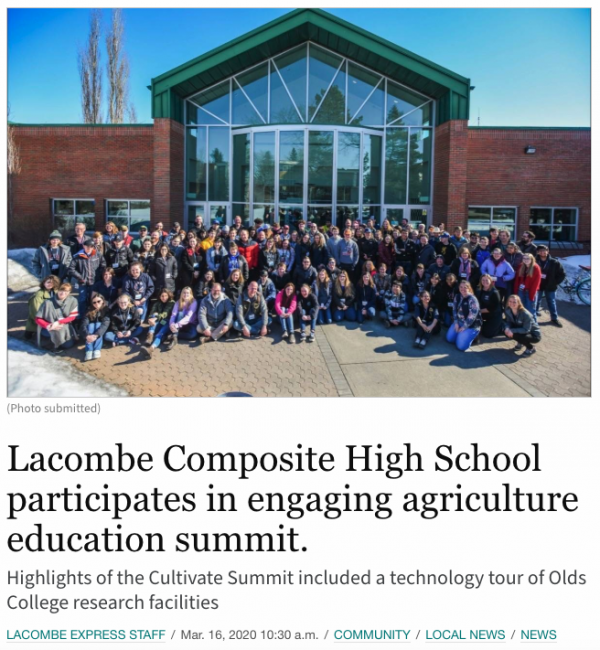 March 16, 2020
Lacombe Composite High School participates in engaging agriculture education summit
Highlights of the ​Cultivate Summit​ included a technology tour of Olds College research facilities
November 1, 2022
High school agriculture conference attracts nearly 110 people to Olds College
Inside Education holds ag-focused Cultiv8 in Olds this year while next year it will have an event in Canmore focusing on energy and climate change!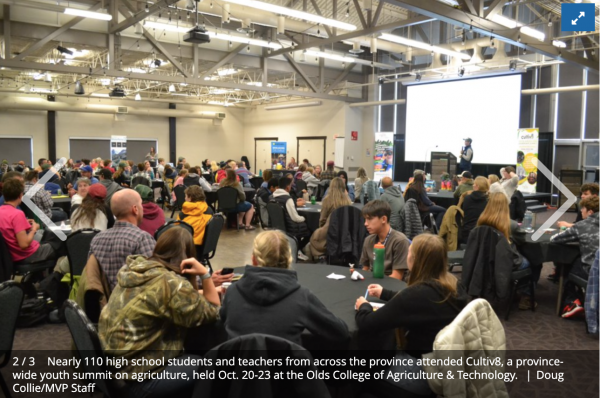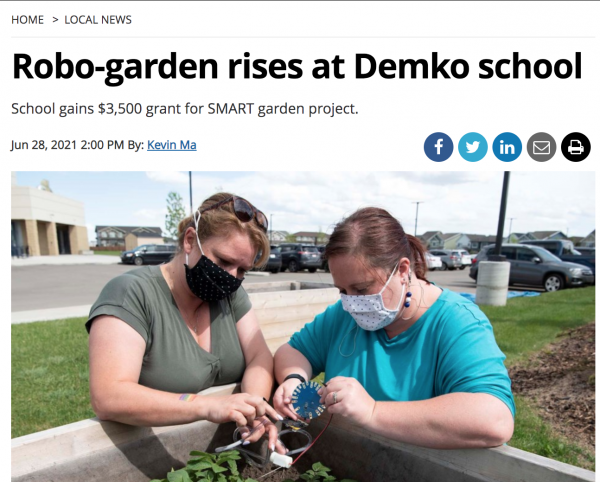 June 28, 2021
Robo-garden rises at Demko school
WHERE'S THE TOMATO DETECTOR? — Joseph M. Demko teachers Marie Jahner (left) and Laura Banu examined some of the sensors that were used in the school's SMART Garden project in June. The garden is meant to help students learn about energy efficiency in agriculture.
June 11, 2021
Science students showing excellence in energy education
Junior high science students at Beaumont's École Champs Vallée School are once again proving why science rules.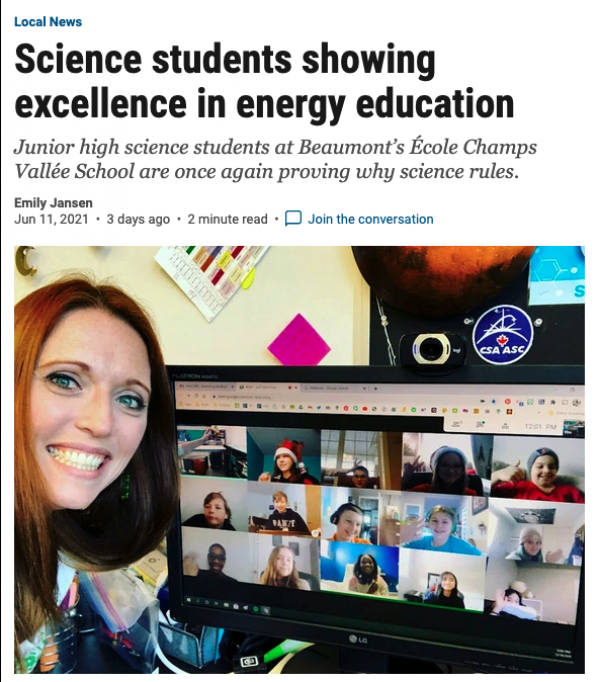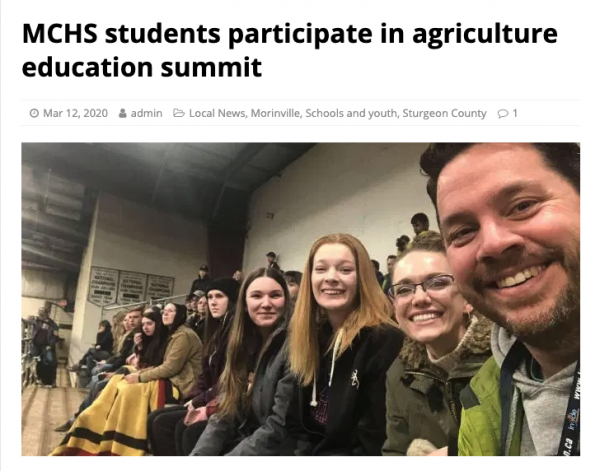 March 12, 2020
MCHS students participate in agriculture education summit
Students and teachers from Morinville Community High School spent several days last week learning about Alberta agriculture and the science, technology, and innovations behind it at the Cultivate Youth Agriculture Leadership Summit.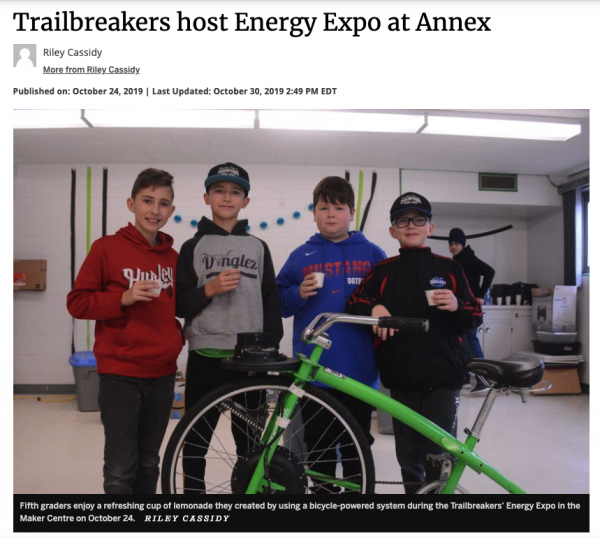 Oct 24, 2019
Trailbreakers host Energy Expo at Annex
Fifth grade students piled into the basement of the Annex on Thursday, Oct. 24 for a hands-on learning experience about energy with the Trailbreakers.
June 14, 2019
Chargerwars on at Regional High School
Throughout the 2018-2019 school year, students at St. Paul Regional High School classes have been competing with each other to divert the most energy to solar power by charging only their phones. Through the $5,000 Inside Education and BP Energy "A+ For Energy Grant", the SPRHS Science Club was able to purchase and install an off-grid solar panel system. The power harvested is directed to 4 outlets in our Science Wing that students can access. Each class charges up their devices and records the kWh diverted from conventional outlets to our solar outlets.