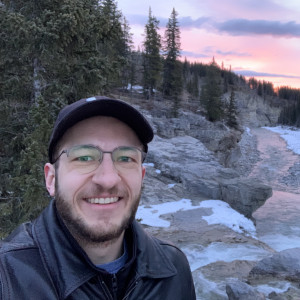 Braeden
Elenko
Education Program Coordinator
Braeden's Bio
Braeden graduated with a Bachelor of Science in Natural Sciences and Bachelor of Education in Secondary Science from the University of Calgary. With Braeden's science classroom teaching experience, he strives to bring relevant hands-on learning opportunities to students and teachers alike. He loves "light-bulb moments" from students and encourages everyone to make authentic connections with the real world. Recently, Braeden has joined the Energy and Climate Team with Inside Education, and has been instrumental in leading the C.A.R.S. Air Quality Monitoring Program for numerous schools across the province.
Director - Calgary Region Airshed Zone Ilana
Music
EDUCATION PROGRAM COORDINATOR Ilana
Music
EDUCATION PROGRAM COORDINATOR
Ilana's Bio
Armed with a degree in Environmental and Conservation Sciences from the University of Alberta, Ilana (she/her) is passionate about all things nature and sustainability. From the vast grasslands, to the mucky bogs, Ilana has navigated all of Alberta's ecosystems. She loves talking energy, and is eager to share her knowledge and experience in the fields of Land Reclamation and Oil and Gas with students and teachers. In her free time, Ilana can be found reading, hiking, or practicing her photography skills.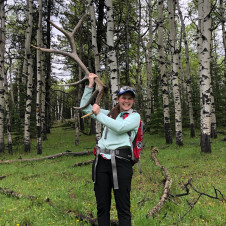 Kat
Hill
Education Program Coordinator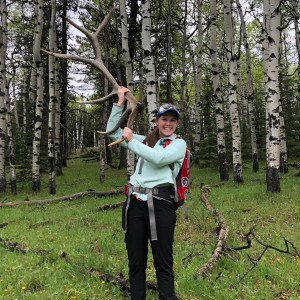 Kat
Hill
Education Program Coordinator
Kat's Bio
Kat (she/her) hails from Calgary and spends most weekends hiking, camping, riding horses, or cross country skiing! Inspired by the enjoyment of the outdoors and her passion for the environment, she attended Lakehead University and received an Honours Bachelor of Outdoor Recreation where she studied accessible recreation, expedition management, and rural tourism. Kat loves teaching about wetlands and watersheds especially so be ready to nerd out about aquatic invertebrates if you give her the chance.
Member of the Youth and Young Professionals Committee - Bow River Basin Council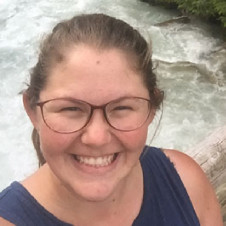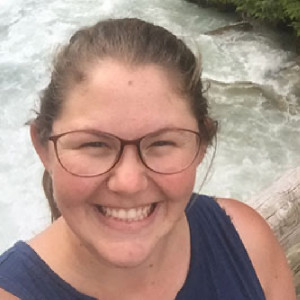 Natalie's Bio
Natalie is an educator out of the Edmonton office and her professional passion is sharing her excitement about nature with students! She has a background in Conservation Biology and Secondary Education and has found her dream job in a place where she can be the fun class guest and teach the topics she loves the most. Born and raised in Alberta, Natalie loves the summer in Edmonton, cats, camping, and knitting, and her favourite field trip activity is pond dipping! Mila's Bio
Mila was raised in Calgary and studied Environment & Sustainability Geography at UBC Vancouver. She nerds out when talking about Alberta's wildlife, ecosystems and energy landscape, and her happy place is on a ridge in the backcountry with a good pair of binoculars. As Lead of the Inside Education's Energy & Climate Team, Mila especially loves to teach, learn and share her enthusiasm for energy and climate topics, and is so happy to work alongside such a knowledgeable, positive and inspirational group of Educators!
B. A. Environment Sustainability