 Dan
Ball
Communications Coordinator
Dan's Bio
Dan (he/him) is a born-and-raised Calgarian who has spent the majority of his professional career eating his way through the Canadian food and beverage scene. Although he was initially in search of great-tasting food, what he found instead was a passion for both the environment and his local community. When Dan isn't working, you can likely find him shooting hoops on a neighbourhood basketball court, riding his bike through Calgary's vast pathway network, or exploring the wonder of the Canadian Rockies.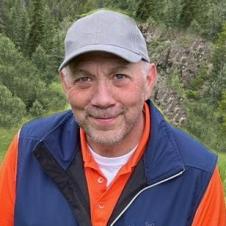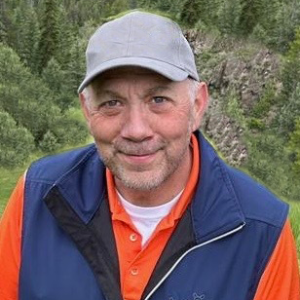 Steve's Bio
Steve has worked for Inside Education for most of his professional life, after spending his earlier years as a classroom teacher. Steve's career has seen lots of 'firsts' - first Inside Education Educator hired, opened our first Calgary office in 1997, and Steve led our first student outdoor education field trip. He was appointed Executive Director in 2006, the first ED after our Founder, Jim Martin.
Steve is proud and humbled to have been awarded two prestigious awards in 2022: The Alberta Emerald Lifetime Achievement Award and the Queen's Platinum Jubilee Medal.
Steve's other full-time job is wrangling and basically waiting hand-and-foot on two giant dogs.
Director - Alberta Capital Airshed Julie
Korver
Education Program Coordinator Julie
Korver
Education Program Coordinator
Julie's Bio
Growing up in Calgary and on Vancouver Island, and now living in Edmonton, Julie spends as much time as she can outside, whether that's hiking, camping, surfing, cross country skiing, or birdwatching. Her love for the outdoors led her to pursue a degree in Environmental Science. While in university, she discovered her passion for Environmental Education, and she loves creating meaningful and memorable experiences for both students and teachers.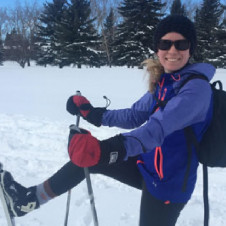 Jill
Swingler
Director of Business and Operations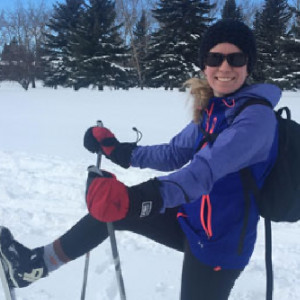 Jill
Swingler
Director of Business and Operations
Jill's Bio
Jill has been with Inside Education since 2008. In those days you could find her leading students through Alberta's forests, co-chairing youth summits, and learning alongside amazing teachers.
After a brief hiatus, Jill hung up her hiking boots and began working behind the scenes as our Operations Manager.
Acadia School Parent Advisory Society
Director on the Acadia Community Garden and Art Society Kathryn's Bio
We have our own secret energy source, and it's called Kathryn. She energizes and inspires the entire education team, with her incredible vision and positivity. Kathryn is an enthusiastic, experienced science educator, who loves to play a role in creating aha moments for others. When light bulbs start going on, you know Kathryn is in her element, engaging others in learning. Which makes the future bright and full of promise.
Director - Canadian Network for Environmental Education and Communication
Alberta Emerald Foundation Judging Panel