 Jayme's Bio
As a youth at 4-H summer camp, Jayme's world opened up to environment, sustainability and community issues. She learned the importance of education and shared perspectives. Jayme loves watching people's faces light up when they make important connections, and see the world in a new way. It starts with the opportunity to explore and discover. That's the promise behind every sunrise, and the reason Jayme wakes up every morning.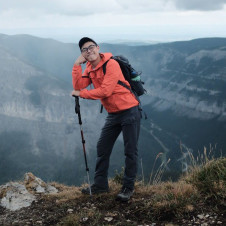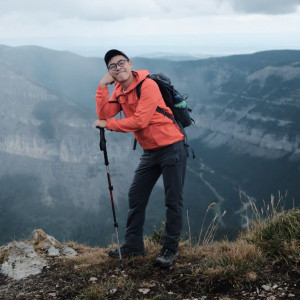 Jonathan's Bio
Jonathan was born and raised in Edmonton and has been with Inside Education for the past 3 and a half years. While he isn't busy creating posters and teacher guides, he spends most of his time outdoors hiking and skiing, baking every single thing imaginable from sour dough to cakes and Macarons, creating large scale landscape paintings, and taking wedding photos on the side.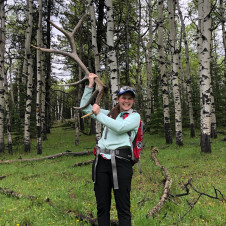 Kat
Hill
Education Program Coordinator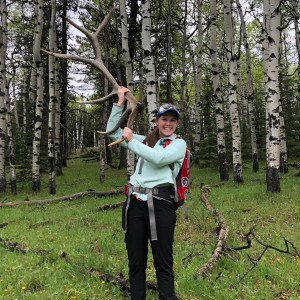 Kat
Hill
Education Program Coordinator
Kat's Bio
Kat hails from Calgary and spends most weekends hiking, camping, riding horses, or cross country skiing! Inspired by the enjoyment of the outdoors and her passion for the environment, she attended Lakehead University and received an Honours Bachelor of Outdoor Recreation where she studied accessible recreation, expedition management, and rural tourism. Kat loves teaching about wetlands and watersheds especially so be ready to nerd out about aquatic invertebrates if you give her the chance.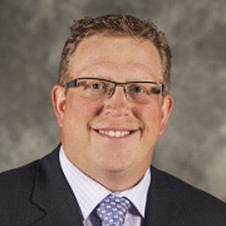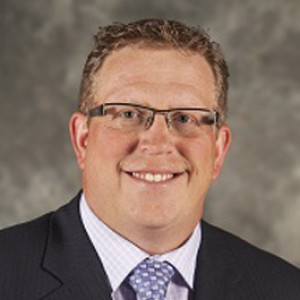 Trent's Bio
Trent was first introduced to Inside Education 20 years ago and it took him that long to collect enough wisdom and courage to join our illustrious board! (Ed Note: His words, we're delighted to have him!) Trent has a diverse experience in the resource industry, having worked in forestry and oil and gas….. forever. Trent's day job is Manager of Community and Indigenous Affairs for Cenovus Energy. Trent's main job is being the "fun" parent to Aiden, Abby, and Madison. Mila
Mezei
Education Program Coordinator Mila
Mezei
Education Program Coordinator
Mila's Bio
Mila was born and raised in Calgary and has spent her summers working in parks all across Alberta. She nerds out when talking about Alberta wildlife and ecosystems, and her happy place is on a ridge in the backcountry with a good pair of binoculars. Mila studied Environment & Sustainability Geography at UBC Vancouver. Mila loves to teach, learn and share her enthusiasm for energy and natural resources, and is so happy to work alongside such a knowledgeable, positive and inspirational group of Educators at Inside Education!
B. A. Environment Sustainability