Are you a teacher or administrator at an Indigenous school in Alberta?
Looking for ways to support environmental and natural resource education in your classes?
The Education Tool Kits program engages K-9 students directly through hands-on, in-person activities and provides your school with physical tool kits to keep for future exploration of environmental and natural resource topics!
---
Inside Education staff will visit your school to deliver the Classroom Education Tool Kits Program.
The program includes:
4 education tool kits for your school to keep.
Curriculum-linked classroom programs using the kits delivered by our educators. Our educators will work with you to build a schedule that best fits your school's needs, whether we stay for a half- or full-day of programming.
A half-hour lunch-and-learn for your staff, introducing teachers to the kits, activities and other no-cost resources and programs Inside Education has to offer.
K-3 Education Kit
AVAILABLE PROGRAMS
Kindergarten - Grade 3:
Through hands-on activities students will explore their schoolyard and the nature that exists there.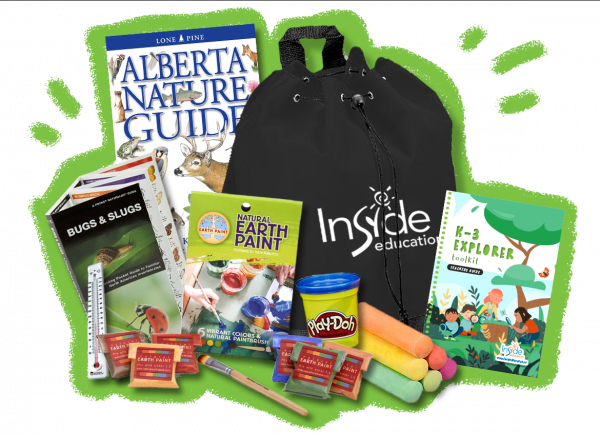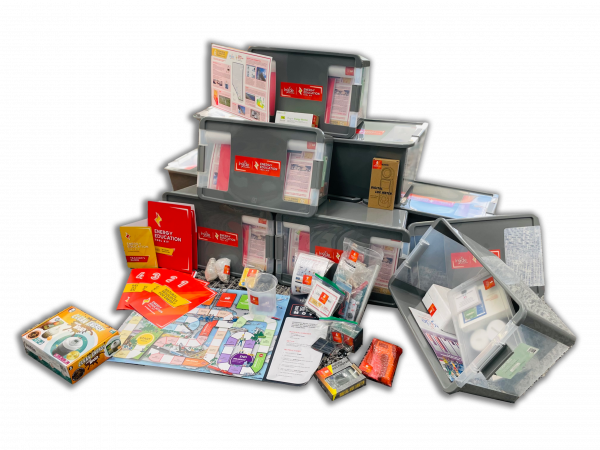 Energy Education Tool Kit
Tools, activities and lessons adapted from Inside Education's energy programs to create an immersive energy education experience for your students.

AVAILABLE PROGRAMS
Grade 4:
Explore Alberta's energy resources and how they connect to your life!
Grade 9:
Learn about the new energy technologies being developed and how this will play a role in Alberta's energy future
Aquatic Ecosystems Tool Kit
AVAILABLE PROGRAMS
Grade 5:
Discover the different plants and animals that make up Alberta's wetlands, and learn how they are affected by human activities
Grade 8:
Measure water quality using biotic and abiotic tests, and decide what this means for the health of the ecosystem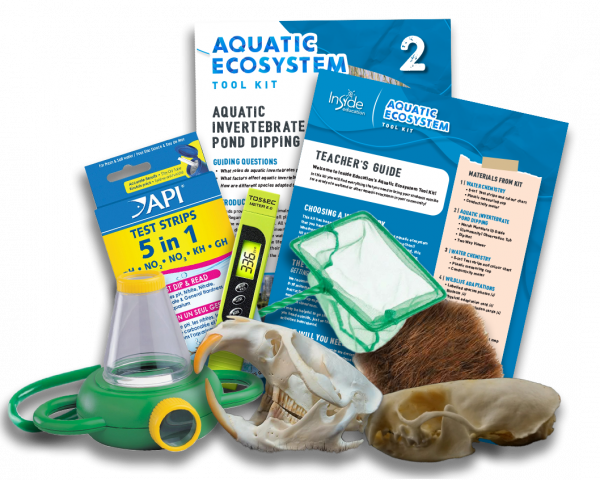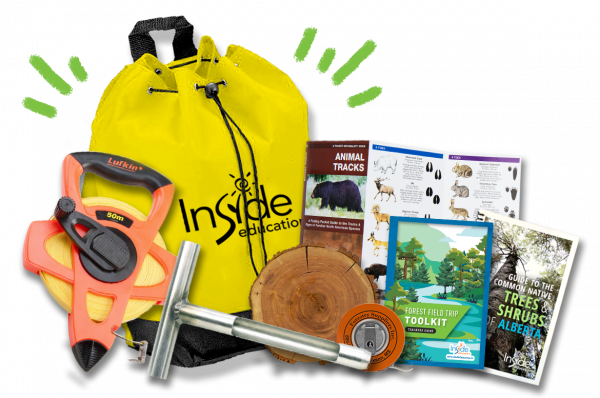 Forest Field Trip Tool Kit
Explore wildlife, forestry, plant identification, soil science and environmental stewardship through the activities and worksheets in the Teacher's Guide.
AVAILABLE PROGRAMS
Grade 6:
Use tools to measure and identify trees, discover the wildlife in our forest ecosystems and learn about our connection to it using the
Grade 7:
Find out what products come from Alberta's forests and the many relationships that make up forest ecosystems
Contact program coordinator Laura Pekkola with any questions.
Please inquire if you would like more detail or have a special program request!