 David's Bio
If Alberta nominated a "Mr. Water," there is a very good chance David Hill would be awarded this distinction. From his days working in the world of irrigation farming to his role at Alberta Innovates supporting water research across the province and now to his new role at the University of Lethbridge, David has been a champion for water education. David's water expertise has been invaluable to Inside Education's water education programming. If you ever have a chance to see his water pictures from around the world…do it!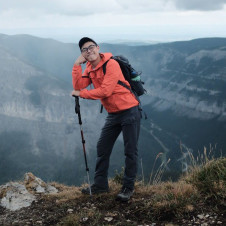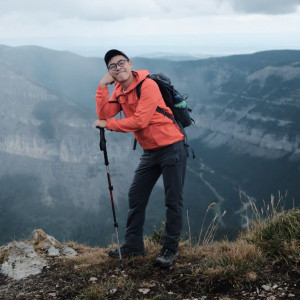 Jonathan's Bio
Jonathan was born and raised in Edmonton and has been with Inside Education for the past 3 and a half years. While he isn't busy creating posters and teacher guides, he spends most of his time outdoors hiking and skiing, baking every single thing imaginable from sour dough to cakes and Macarons, creating large scale landscape paintings, and taking wedding photos on the side.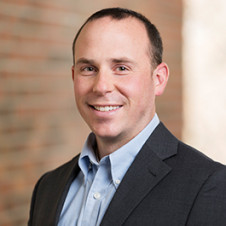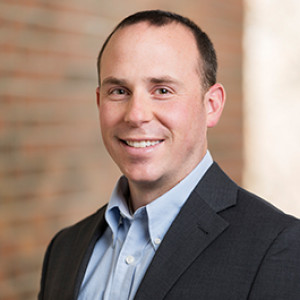 Michael's Bio
Mike has been involved with Inside Education since 2016 when he first participated in a provincial youth summit. He enjoyed participation in subsequent water and energy youth summits put on by Inside Education that he was thrilled at the initiation to join the Board of Directors in May 2019. Mike has a passion for sustainable industrial development and natural resources, and helping youth, including his four children, understand tradeoffs around energy, water, and food from a sustainability perspective. Mike provides great insight to our agriculture education programs in his role as Senior Advisor – Agriculture and Environmental at Nutrien. Laura's Bio
Laura has 23 years of experience in engineering and team leadership in the oil and gas, durables and non-durable manufacturing. Laura has been a senior executive in the energy sector for more than 10 years, most recently as Vice President Oil Sands and Heavy Oil at Pembina Pipeline Corporation. For 6 years, she held a Board member position on a not-for-profit organization, Women Building Futures, which prepares women for economically prosperous careers in industries where women have historically been under-represented. Laura believes in the power of higher education and supporting learning and development to help enhance people's careers, their lives and open up possibilities for new lines of thinking.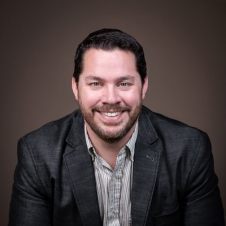 Neil
Korotash
Morinville Community High School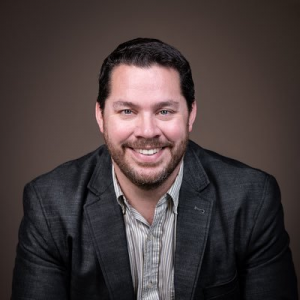 Neil
Korotash
Morinville Community High School
Neil's Bio
Neil teaches biology, math, science and agriculture at Morinville Community High School. Neil is a veteran of many of Inside Education's adventures, including oil sands and agriculture professional development programs, he's come with us on A+ for Energy adventures, and as one of Alberta's leaders in ag-education, really helped us launch our own agriculture education programs in 2016. In addition to numerous agriculture education projects in his school, Neil also led a group of students from Morinville High to the international Envirothon in North Carolina. Neil's vast experience and background includes two terms as the youngest-ever Councillor for the City of St. Albert.