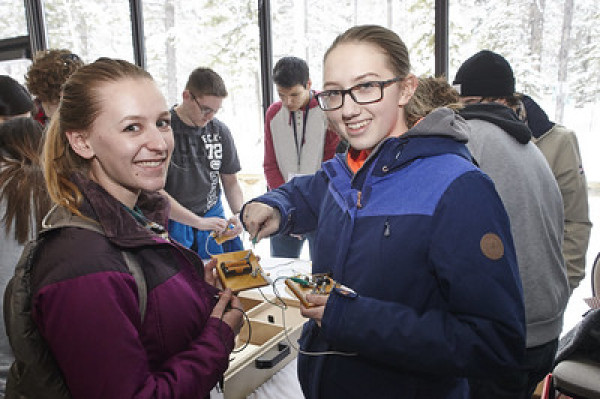 During your team's time at Generate/Navigate, you will begin to work on an environmental action project. The project aims to educate your school and community about the water, energy and climate topics you learn about at the summit.
Environmental action projects will look different from team to team since all schools have unique challenges they face and opportunities they can leverage. There is no project too small, so work with whatever capacity your school has!
Inside Education will support your efforts in carrying out these projects to completion by connecting you to important community partners, helping you to find and secure grant money where needed, and helping you to navigate other logistical challenges that may arise over the course of your planning and implementation.
We know that deciding on a project can be a little daunting so we've created outlines for some of our favourite project ideas below. If your team has an idea that does not fit into the categories below, we'd love to hear about it and work with your team to make it happen. You can also check out past projects that have been done here and consider if you could apply them to your school!
Education Event - teach something
Find a creative way to share the information you gain through your summit experience with your school or community.
Examples:
Host a mini conference for your school or the public
Visit an elementary school and teach about water/energy/climate
Organize a tour of a local energy or water site with your class
Spread the word by letting your creative juices flow! Design art pieces, write a song, direct a play, make a video….
Infrastructure Retrofit - build something
Showcase creative ways to demonstrate energy/water conservation and efficiency at your school!
Examples:
Put a wind turbine model and solar panel on your school to track & compare energy output
Build a solar-powered cell phone charging station. How much energy can you save by charging your phone with solar?
Replace any incandescent light bulbs in your school with more efficient forms of lighting
Put a bike generator in your classroom to explore how energy can be generated
Changing Behaviours - change the culture
Improve your school and community environmental stewardship by working on a behaviour changing campaign!
Example:
Energy/water consumption/waste audits to inspire changes in your school
Establish a new club/team
Start a compost program at your school
Environmental Conservation Project - improve our landscapes
Work on restoring and conserving the natural areas in your community as a means to educate your school and community about energy, water and climate change.
Example:
Restore a riparian area near your school
Help a local organization by volunteering to remove invasive species, plant trees, or participate in a wildlife monitoring count
Organize a litter pick up
Interested in doing something else?
None of these ideas fit? That's okay - bring whatever environmental project idea your team has and we will work with you to make it happen!
You may contact Laura Pekkola at [email protected]
---
Get more inspiration from past projects that have been implemented by student leadership teams that have attended Generate/Navigate in the past!
(Navigate 2018)
M.E. Lazerte, Edmonton
The team designed The Mobile Environment Laboratory or MEL as a tool that has encouraged students to promote discussions about water, climate and the environment. MEL includes various terrestrial and aquatic ecosystems, as well as a microgarden to promote conversations and discussions about different environmental impacts that can and have occurred. MEL has promoted conversation about environmental issues within the student body and has provided a focal point to teach students about these issues.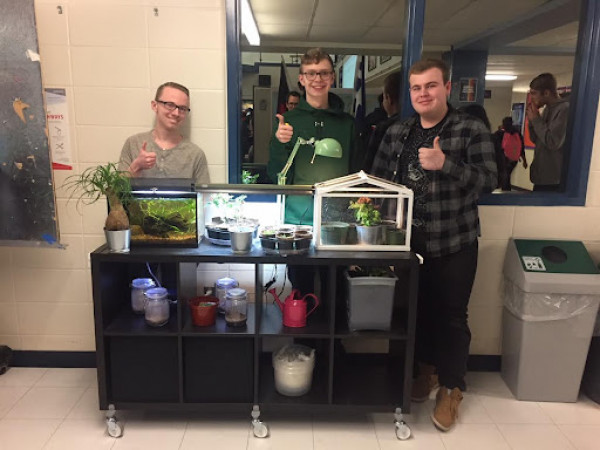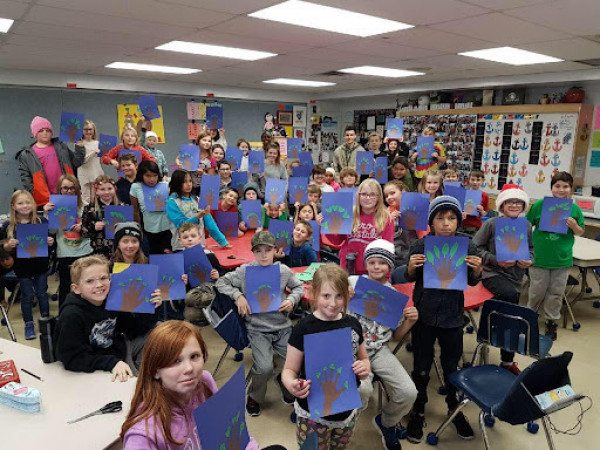 (Navigate 2018)
West Central High School, Rocky Mountain Hous
The student leadership team from West Central High School spread their water and environmental knowledge beyond their own school to a local elementary school. The WCS team is building community environmental stewardship by engaging with younger students through fun, engaging activities.
(Generate 2019)
Matthew Halton High School, Pincher Creek
The Generate leadership team from Matthew Halton High School installed a wind turbine and solar panels on their school greenhouse to power sensors. This installation not only provided renewable energy to their school, but also served as the base for an experiential renewable energy course at their school, enhancing energy literacy in their community.