Join us for an experience of a lifetime!
Navigate/Generate is a dynamic no-cost education summit that provides 160 high school students and teachers with a unique opportunity to learn about, collaborate on, and ultimately advance energy, water, climate, and leadership education in Alberta.
Where: Canmore, Alberta
When: March 16 - 19th, 2023
Who: We invite teams of six high school students and two teachers to apply. We will be accepting 20 teams from across the province! Team breakdown - 6 students + 2 teachers per school (half focus on energy - Generate, half focus on water - Navigate)
Cost: Successful teams will be provided full scholarships to attend including all meals and accommodations. Teams may apply for travel and supply teacher subsidies if needed.
Application deadline: December 31st
✓ Gain a better understanding of Alberta's energy, water, and climate story from experts, innovators, and young leaders!
✓ Participate in speaker sessions and hands-on workshops.
✓ Expand networks and create lasting memories with like-minded students and teachers.
✓ Be empowered and supported to make a meaningful difference in your school and community with an environmental leadership project.
As a native Albertan, Sam has speed. He represented Canada at 3 World Championships, 3 World University Games, 2 Commonwealth Games and was inducted into the 2021 Canada West Hall of Fame. Most recently, Sam was named co-Chef de Mission for the 2022.
Outside of athletics and in-office work, Sam loves to speak. He leads a strong stage presence, developed over the course of a ten-year career as a seminar speaker, workshop facilitator, and motivational presenter. .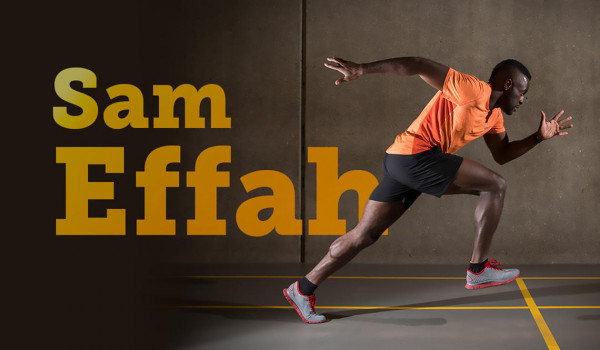 Not only did I learn so much, but I made so many new friends and left with the belief that my voice is important can capable of initiating change.
– ARSHDEEP | STUDENT, GENERATE PARTICIPANT
Check out the FAQ page or contact us for more information.