These programs will examine how local energy efficiency and conservation actions connect to the larger climate conversation and discuss the role that students play in the future of energy. The program will emphasize key themes including renewable and alternative energy, net-zero and green building, sustainable transportation, technology, careers and more! This experiential learning event will include tours, workshops and expert presentations and students will be provided tools and resources to share the experience back in their schools.
> These summits are no-cost to schools and include lunch, snacks and transportation throughout the summit. *please note that the scholarship does not cover transportation costs to and from the program start location

> Programming will run approximately 9:00am – 3:30 pm each day – not including travel time from the school

> We welcome teams of up to 8-10 students and 2 teachers from each school

> A $150/day supply teacher subsidy is also available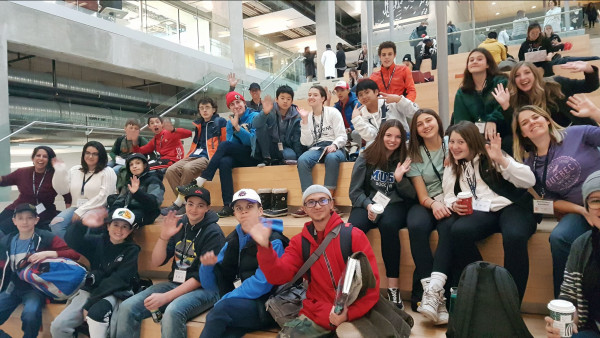 Participating students in Grades 9 – 12 can receive 1 credit towards their high school diploma.
Want to Know More?
Right from the start my students felt like they were special and their ideas were valued. You created opportunities for students to apply their classroom learning to real-world scenarios. Comments from my students included: "I feel more informed" and "I feel like renewable energy is more accessible."

I look forward to being involved with future events. Many thanks!!

− Candace Acorn, Teacher, Leduc Composite High School
Check out the FAQ page or contact us for more information.